Proud Parent
Senior Member


Joined: 11 Feb 2004



Last Visit: 16 May 2013
Posts: 139
Location: Georgia
Posted: March 06 2009, 1:26 PM

Post subject:

Sports
---
Just thought that I would let everyone know that in Georgia I found what is called The Miracle League for Dylon where children with special needs are placed on softball teams and they play other leagues within the area. I thought that this was so neat because I really wanted him to participate in sports this summer since he has become so active within the past year. Any other suggestion on other sports. Has anyone tried swimming?

_________________
Mom to Dy'Lon DS 10/24/03. Mommies Pride and Joy!!!!!!!
Annieo
Super Member




Joined: 03 Jan 2003



Last Visit: 21 May 2013
Posts: 4266
Location: Minneapolis suburb, MN
Posted: March 06 2009, 1:44 PM

Post subject:
---
I'm about to sign John up for a Miracle League team. I wonder if it's the same program. This is the first time John will be participating in any type of sports so I don't have any recommendations. I know Leah's Angela is on a Special Olympics swim team so maybe she can give you more info about that.
_________________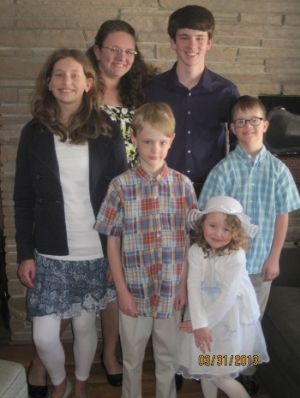 Ann, married to Tim, mom to Sally, Mark, Jane, John (12/02, DS), Paul, and Alice
www.caringbridge.org/visit/johnbremer
LinMac
Super Member


Joined: 27 Oct 2005



Last Visit: 22 May 2013
Posts: 4667
Location: Dublin, Ireland
Posted: March 06 2009, 2:00 PM

Post subject:
---
I enrolled Robert in a Little Kickers Socker club last September. He goes once a week for 45 minutes. All the kids in the group have DS. He likes it but .... isn't there always a but....he had difficulty trying to follow simple instructions.
I spoke with our psycholgist and she tells me cos its not very structured Robert will have great difficult which is what I am seeing. Perhaps if I wait till he older it might work better.
The other kids don't seem to have the same difficulties that Robert has.
So I guess I'd say its important to try Dylon in the class and see if its his thing.
Hoping he has fun!
_________________
Linda & John
mom to Hannah Kate (Age 14 ), Robert (Aged 8 - DS)
First day at school
Proud Parent
Senior Member


Joined: 11 Feb 2004



Last Visit: 16 May 2013
Posts: 139
Location: Georgia
Posted: March 06 2009, 2:33 PM

Post subject:

Thanks for the response
---

_________________
Mom to Dy'Lon DS 10/24/03. Mommies Pride and Joy!!!!!!!
Shawn's mommy
Senior Member


Joined: 09 Jul 2005



Last Visit: 27 Jul 2011
Posts: 717
Location: Seminole Florida
Posted: March 08 2009, 2:06 PM

Post subject:

sports
---
We have Shawn in Gymnastics he loves it.. and I am hoping to do swimming over the summer. I am going to see if we have the Miracle League here, I have never heard of it.
_________________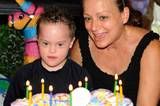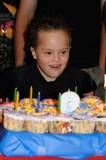 Shawn's Mommy-Christy Jennifer 24 Reese 16 Shawn the big 9