terrylynn
New Member


Joined: 18 Dec 2006



Last Visit: 17 May 2007
Posts: 12
Location: Prince Edward Island Canada
Posted: January 10 2007, 3:06 PM

Post subject:

Michael at the bank
---
Hi all,

This is my fist time on this sight, I think you are wonderful sharing group of informative parents, family friends..

I have a great story about my nephew Mike with D'S he just turned 7 in Nov. brother Chris will be 11 Feb. 2007

Last week my sister took my 2 nephews to the back to cash Christmas cheques from the grandparents.. Chris signed the back of his cheque and gave it to the teller and got his money my sister signed Mike's cheque and put it into savings.

The next week she was cashing her pay cheque and Mike wanted the pen so she gave it to him, he took the pay stub out of her envelope and started to write on it. As Barb was being waited on by the teller she notice Mike waiting at the next window with the paper, so she gave the teller a quarter and asked him to give it to Mike.... The teller went over to where Mike was standing, Mike handed him the paper and the teller handed him the quarter... If you could have seen the smile on this beautiful boys face it just lit up the room...

It's amazing what kids see and catch onto.
SammysMom
Senior Member


Joined: 10 Feb 2006



Last Visit: 19 May 2011
Posts: 605
Location: Federal Way, WA
Posted: January 10 2007, 3:51 PM

Post subject:
---
Welsome!

Thanks for sharing that story...I was grinning ear to ear! I hope you'll post pictures of Mike!

It is amazing what they come up with. My son (almost 2 1/2) has started to say "phone" and so I gave him an old cell phone we no longer use to see what he would do...and he immediately put it up to his ear!! I had no idea he was paying that much attention to us when we were on the phone! Such a little monkey!

Anyway, thanks again for sharing....and please do post some pics!!

_________________
Sandy
Mom to Sam (08/01/2004) DS
StacyB
Member



Joined: 15 Jan 2007



Last Visit: 01 Mar 2007
Posts: 92
Location: Michigan
Posted: January 16 2007, 11:00 AM

Post subject:
---
Awe how sweet is that!! made me smile!!
_________________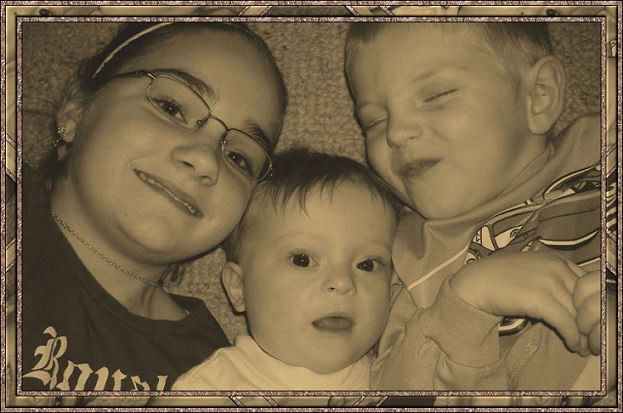 Felicia (11), Riley (11month)(ds), Zach(3)
Mary Beth
Super Member


Joined: 30 May 2005



Last Visit: 13 May 2013
Posts: 5343
Location: Ohio
Posted: January 16 2007, 12:01 PM

Post subject:
---
All children pick up and learn what to do by watching others. That is why it is so important to expose our children to so much in life instead of locking them away. No child can learn if they never get to see what it is we all do in life. Way to go young man! He is on the right track.
Thanks for sharing.
Mary Beth
rhonda
Super Member




Joined: 24 Jan 2003



Last Visit: 12 Oct 2012
Posts: 6927
Location: Syracuse, NY
Posted: January 16 2007, 12:12 PM

Post subject:
---
Aww, what a cute story!! Way to go Michael. Dylan always amazes me when he copies something I've done, when I don't even think he is paying attention.
_________________
Rhonda
Taylor 18,
Jordan 17,
Dylan 8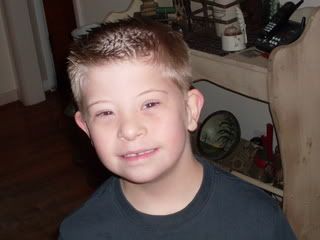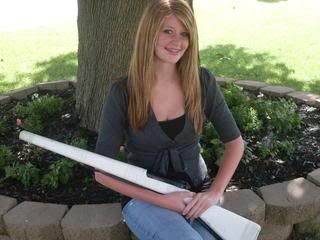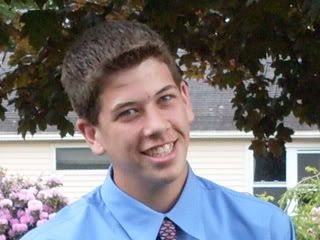 terrylynn
New Member


Joined: 18 Dec 2006



Last Visit: 17 May 2007
Posts: 12
Location: Prince Edward Island Canada
Posted: January 23 2007, 11:58 AM

Post subject:

Mike at the bank
---
I only have internet at work. I live in the "country" 12 miles from Charlottetown Prince Edward Island Canada and they do not have high speed in the country
ye
t so trying to do anything takes forever! I got so fed up I canceled it all together..... I am going to try to download from my digital camera (need to take new pictures, Mike and the family come over my house every Sunday). I will have to download the disk onto my work computer without letting the bosses find out.... If I get my pictures up you'll know I've succeeded...