shawensmom
Member


Joined: 17 Aug 2002



Last Visit: 30 Jun 2011
Posts: 55

Posted: December 13 2006, 2:01 PM

Post subject:

Homework/Independence
---
I have been trying to get Shawen to be more independent in completing his homework. I noticed something Michelle mentioned in another post sounded like she sits with Ciarra to do homework - and I'm wondering if anyone has any success in making their children more independent with their homework.

I have to sit with Shawen to make sure he does the homework properly. I've tried to push him towards independence, but most of the time he just scribbles down anything he feels like if I'm not sitting with him. It's work that he can do; I don't think I give him the answers. But, when I'm not doing it with him - every second - he doesn't even attempt to figure out the right answer.

I'm having some very small successes. For instance, he did a whole math sheet of multiplication problems as addition problems this week. There were two columns with all x1 problems in the first column and x10 problems in the second column. So, I erased them all, explained the problem, went over a couple with him on the first column, then he finished it up properly. Did the same with the second column. He missed the 11X10 and 12X10 - but I didn't correct him that time.

So, it seems like I could just give him a small amount per sheet to do without me, walk away, come back and check and get him to do the next part. Does anyone have any better suggestions on how to increase the independence? I'm not talking about new things that are hard - just stuff that he knows that we're trying to reinforce.

Tamara
mom2alex
Senior Member




Joined: 03 Jun 2005



Last Visit: 01 Nov 2011
Posts: 882
Location: Maryland
Posted: December 13 2006, 3:22 PM

Post subject:
---
I think that is a great idea. Alex has become more independent recently even doing his homework at after school care before I pick him up. With math he has the assistance of a number line, sometimes a calculator. Are they letting your son use any of those.

Sometimes Alex needs redirection and I think it could be that it is such a long day that by the time I pick him up and we get home usually around 6pm each night he is done..

But he thrives in showing me he did it on his own..tells me to get away at times till he is done so he can come show it to me.

But he definatly needs me to start him out on other subjects such as writing and reading comprehension etc.
_________________
Nicol - Mom to Alex -19
ciarrasmom
Super Member


Joined: 26 Sep 2000



Last Visit: 22 Feb 2012
Posts: 2328

Posted: December 13 2006, 3:37 PM

Post subject:
---
thats how we do it with Ciarra, too. I usually have her doing her homework at the kitchen table while I make dinner. I can peek over and help make corrections, etc, as needed. Depending on the work, I stay more as needed. Usually she is VERY determined to get things done correctly, with no huge input from me. But I do help somewhat, shes only 8.
_________________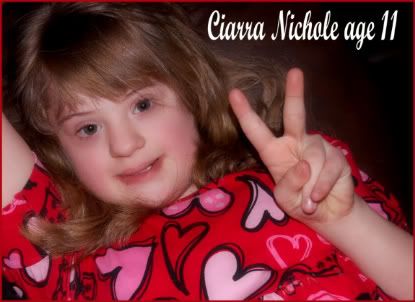 Michelle, Mom of KJnC
Kristin age 21
Jesse age 14
Ciarra age 11 (with DS)
shawensmom
Member


Joined: 17 Aug 2002



Last Visit: 30 Jun 2011
Posts: 55

Posted: December 13 2006, 5:59 PM

Post subject:

She's only 8
---
Michelle - lol - I've moved on from "He's only 8" to "He's almost 10!"
Nicole - When did Alex start doing homework more on his own? Shawen uses a number line at home sometimes, and I think he uses a calculator at school sometimes. But, I really don't want to start using one all the time - yet.
Thanks for the input - I think I just need to be more aware and diligent of independence issues. And break it into smaller chunks. Sometimes that just comes naturally, but it's requiring some planning on my part with the homework thing!
It's amusing - I see my husband do way to much for him - and never hesitate to point out the errors of his ways - but I catch myself doing the same types of things sometimes.
My husband never notices - so I can't count on him pointing out my mistakes!!!
Tamara
mom2alex
Senior Member




Joined: 03 Jun 2005



Last Visit: 01 Nov 2011
Posts: 882
Location: Maryland
Posted: January 23 2007, 12:08 PM

Post subject:
---
He really started doing it on his own this year. It has been something we have worked on with the school staff too as he has a 1:1 and I keep stressing I want her to re-direct but for Alex to actually do the work.

He has always pushed his independence and I still sometimes get the I can'ts but very rarely as he really likes to show me the finished product.
_________________
Nicol - Mom to Alex -19