Tom
Administrator



Joined: 22 Jun 2000



Last Visit: 10 May 2013
Posts: 5123
Location: Plainview, NY
Posted: October 28 2007, 7:47 PM

Post subject:

Curious: Does it feel real?
---
Right from the start, the author makes the narrator sound unusual. The first paragraph ends with:
Quote:
I decided that the dog was probably killed with the fork because I could not see any other wounds in the dog and I do not think you would stick a garden fork into a dog after it had died for some other reason, like cancer for example, or a road accident. But I could not be certain about this.


Do you think the narrator's voice sounds real? Do you think this is how an autistic person would sound if they were writing a story? Or did you find the narrator's voice unrealistic?
_________________
Tom
Dad to Beth ( 20 ) and Mikey (15 - Ds and PDD-NOS)
My Blog - Random Thinking
Find me on
Facebook
Find me on Twitter as
tgpaul
LeeJo
Senior Member




Joined: 25 Aug 2007



Last Visit: 27 Aug 2011
Posts: 424
Location: Michigan
Posted: October 29 2007, 11:21 AM

Post subject:
---
He does sound SO unusual. It's a great grabber. I want to figure Christopher out from the get go. You just know he's thinking on an entirely different plane.
_________________
Lee, mom to Alex 6 DS, ADHD, Ben 2 1/2 DS, Hirschsprungs/HOH (adopted), Hannah 9 typical, Chelsea 18 typical (adopted)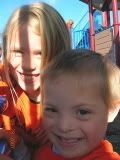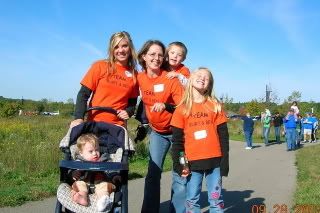 http://thesmugglerschmoos.blogspot.com
ecki
Super Member



Joined: 23 Apr 2004



Last Visit: 17 Nov 2010
Posts: 6826
Location: Sullivan Co, NY (New York)
Posted: October 31 2007, 7:05 AM

Post subject:
---
It's definitely different, but then again so is the mind of a person with autism. I find it fascinating how Christopher thinks, so literally. It's a bit unnerving, actually.
_________________
Ecki
MomMom of Kayla (Ds/Autism 4/5/04) and Laurie (PDD-NOS 7/12/01)
Our Blog -
Opposite Kids
Kayla's Story
http://www.ecki.com/kayla/
Friend me on
FACEBOOK
(please specify Downsyn, so I know who you are!)
jennifergg
Senior Member


Joined: 21 Jun 2006



Last Visit: 29 Sep 2012
Posts: 405
Location: Montana
Posted: November 01 2007, 1:01 PM

Post subject:
---
I found the writing style (the narrator's voice and the diversions mentioned in the other discussion point, too, come to think of it) very off-putting, at first. I picked up this book several times, and always lost my way with it. I think part of it is because the book is loose and unfocused (in a very focused way, if that makes sense) and partly it's because I am very used to reading books that are all written in a certain way.

So this book was a challenge to me, but because it came so highly recommended by so many people, I stuck with it. I must say I'm very glad that I did. In the end, it proves that you're never too old to learn a new thing or two!

As for the realism of the voice, I don't know! I don't know, personally, anyone with autism. What I do know is that the character felt very real to me, with or without autism, which proves something that I already thought was true...that with any diagnosis, our common humanity ties us together more strongly than our differences.
_________________
Jennifer Graf Groneberg