hpscole2
New Member



Joined: 10 Oct 2006



Last Visit: 04 Oct 2009
Posts: 15
Location: Norwich ct
Posted: January 12 2009, 9:00 PM

Post subject:

Montessori education
---
Has anyone here sent their child with Ds to Montessori? I am intending on sending my 3 yr old for pre-school for a couple years. All my typical children went and loved it as did I!

We are getting ready to go to the transistion meeting at our public school. We are not asking for any services as we are doing them private anyhow. However, we are requesting an aid for him. He turns 3 in May of this year and will start pre-k in the fall.
My argument on sending him to Montessori instead of public is that his typical peers have a language barrier and with my son also having Apraxia of Speech this would not be a typical peer situation for sure.

If your child went or goes to Montessori or private school at that does he/she have an aid?
Gabrielsmom
Member


Joined: 22 Jul 2008



Last Visit: 25 Mar 2013
Posts: 98
Location: Ohio
Posted: January 22 2009, 2:27 PM

Post subject:
---
No help here, but I am curious as well because I just started working at a montessori school and get free tuition for my children...
_________________
-Linette, mom to Gabriel (May 06)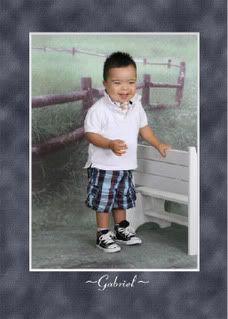 Mommies little angel boy...
Kcnolan21
Super Member


Joined: 12 Jan 2005



Last Visit: 15 Mar 2013
Posts: 1434
Location: Philadelphia, PA
Posted: May 07 2009, 9:08 PM

Post subject:
---
The Montessori School was started by a woman for children just like ours. The basis of their education is "individualized" to each child. Its a perfect world and learning center for our children. HOWEVER, with that said after calling MANY Montessori schools not one would even consider accepting my child because of his disability. I finally told the principal of one of the schools that "Marie Montessori would roll over in her grave today with embarrasement at the way the Montessori Schools are discriminating against the very children that she built the foundation"

Good Luck, I am very interested if it was just the schools in my area or all Montessori Schools!!!
_________________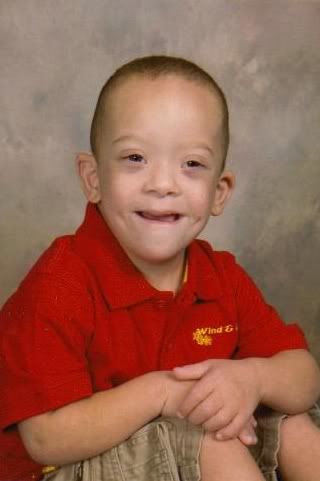 Coleen
Mom to Nolan 03/07/04
Googsmom
Super Member


Joined: 24 May 2008



Last Visit: 27 May 2012
Posts: 1353
Location: Oregon
ellenstumbo
Senior Member


Joined: 02 Dec 2007



Last Visit: 09 Jun 2011
Posts: 934
Location: Northern Iowa
Posted: May 08 2009, 12:19 AM

Post subject:
---
Unfortunatelly, like Coleen, on eof my friends was told the same thing by a Montessori school. Very dissapointing, but I do hope we see some good responses!
_________________
Ellen, honored to be married to Andy since Feb 2003 and mom to Ellie (08/21/05) Nina (05/01/06 CP) and Nichole (10/02/07 DS)
www.elliestumbo.blogspot.com
"For you created my inmost being, you knit me together in my mother's womb. I praise you because I am fearfully and wonderfully made, your works are wonderful, I know that full well." Psalm 139:13-14
God does not make mistakes
MRitchie
Member


Joined: 30 Mar 2006



Last Visit: 15 May 2011
Posts: 90
Location: Switzerland
Posted: May 08 2009, 4:15 PM

Post subject:
---
Montessori schools are supposed to integrate children with disabilities.

We were originally going to enroll our daughter in a Montessori school but they already had the "quota" of kids with disabilities (including a child with DS), so we had to look elsewhere.

Our daughter ended up going to an "Active School" (Freinet pedagogical methods), similar to Montessori. She attended that school from the age of 3 till she was 11. Great school, great atmosphere, very supportive. From 1st grade through till 5th grade she had a teacher's aid (a university student working on her Master's in Special Education) working with her 3 times a week. Worked out very well.

Mary